Copyright © 2023 Wordeee
Our Trending Authors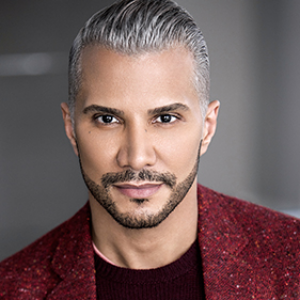 Our Trending Authors
An actress, singer and activist, Sheryl Lee Ralph has graced both the big and small screen and has left her indelible mark on Broadway. Ralph burst onto the world stage in her role as Deena Jones in the groundbreaking Broadway musical hit Dreamgirls, returning later in Thoroughly Modern Millie and Wicked. She made Broadway history as the first ...
Our Trending Authors
My story about growing up on the Hawaiian Island of Oahu in the Seventies and Eighties. I survived childhood trauma while living with a rare skin condition on my face. Having come from a dysfunctional upbringing of alcoholic and abusive parents (Archie Bunker with four martinis) and living with a disfiguring disease that lead to my lack of ...
Our Trending Authors
I've spent 20 years on both sides of the camera working with the world's most celebrated celebrities and for fashion industry magazines as a Fashion Correspondent, Series Regular, Host, Judge, Creative Director and Executive Producer on some of the decade's hottest television shows. I'm most well recognized for my roles as ...
Our Trending Authors
Been There Got Out provides expert, strategic guidance to people involved in high-conflict relationships, divorce, and co-parenting situations, so that you have the best chance of a positive outcome in court and beyond. Lisa Johnson and Chris Barry offer practical advice for anyone suffering in - or struggling to get out of - a relationship with ...
Our Trending Authors
Saundra Henderson Windom is a celebrated and decorated educator who retired as principal of Alonzo A. Crim Open Campus High school in Atlanta, Georgia. Known by her Korean name, Chang, Bang Sun, her friends affectionately call her Sandy. Her administrative staff adds yet another moniker as they jokingly call her "Forrest Gump" because ...
Our Trending Authors
Yes, I am a non-traditional mom who has raised a family grounded in faith. I have been blessed to have a son, Kegan who is an inspiration to us and the family pilot, a daughter, Azael who is diligent in her walk with Christ and working in sales, a step-daughter Cherise who has given us joy with my grandbabies Daniella and Jeremiah. I know dad is ...
We respect your privacy. We use non-sensitive information such as cookies and device identifiers to insure that we give you the best experience on our website.
You can agree to allow cookies or opt out. Read
Privacy Policy