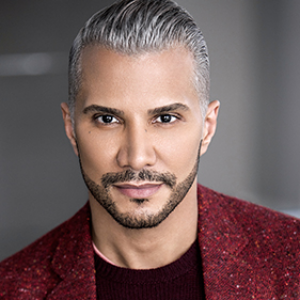 Author/TV Personality/Executive Producer | New York City
About
I've spent 20 years on both sides of the camera working with the world's most celebrated celebrities and for fashion industry magazines as a Fashion Correspondent, Series Regular, Host, Judge, Creative Director and Executive Producer on some of the decade's hottest television shows. I'm most well recognized for my roles as Fashion Correspondent for E! Network and as the Creative Director and Producer of the global phenomenon "America's Next Top Model."

I first came up with the idea to write my debut novel in 2014, and like many new writers, I said to myself, "who am I to write a book?" However, the concept and the characters wouldn't leave my mind. I started writing down story ideas, followed by character studies, and then one day—while on a six-mile run, back in 2017—I saw Chapter One play out in my mind like a movie on a screen. I knew then, I had to put pen to paper, and write the book.

Ultimately, "The Wig, The Bitch & The Meltdown" was a book I needed to write myself—without a ghostwriter. I had two amazing writing mentors along the way who pushed and empowered me to do the work myself. I've always been fascinated with storytelling, and have told many a story through images and interpretation in the world of glamour. But I found that I equally love the world one can create with words. I had taken a few writing classes while at NYU, but, at that time, I ultimately decided I had other passions I needed to explore first and decided to jump into the world of images and fashion. At 47, completing my first novel has become the most fulfilling project I've done in my career.
Latest Book